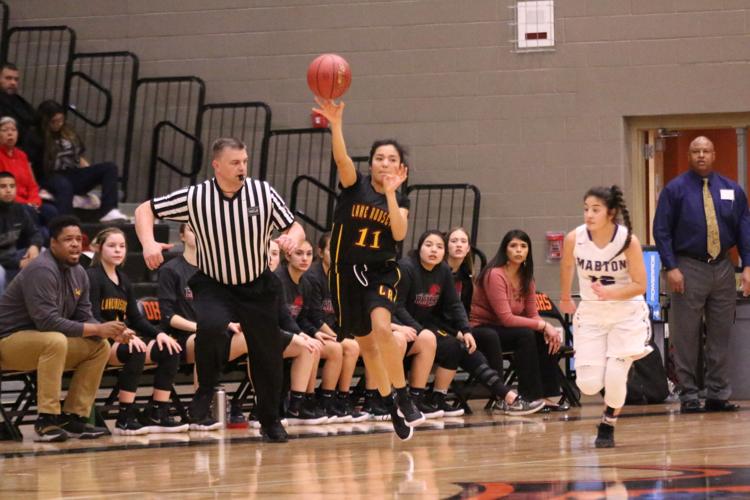 His dad wanted a baseball player, but understood his son's interests were in basketball.
As 29-year-old tribal member Matt Pleasants says: His father Peewee Pleasants, the long-tenured Lake Roosevelt girls basketball coach, was "the business" back in the day playing hardball in Tennessee.
"He tried super hard to get (my sister and I) into baseball and softball," Matt said. "My passion has always been basketball, and I am glad he was cool enough to help me."
Help was an understatement. The Pleasants family put on thousands of miles in helping their son pursue a basketball dream.
"I was very lucky that I had the support system that allowed me to travel and play ball all over," he said.
The experience paid off. Pleasants set a goal of leading Lake Roosevelt High School back to state for the first time in nearly two decades.
He did just that — and more, raising the profile of Raider basketball with a successful career that saw him play college and semi-professional basketball.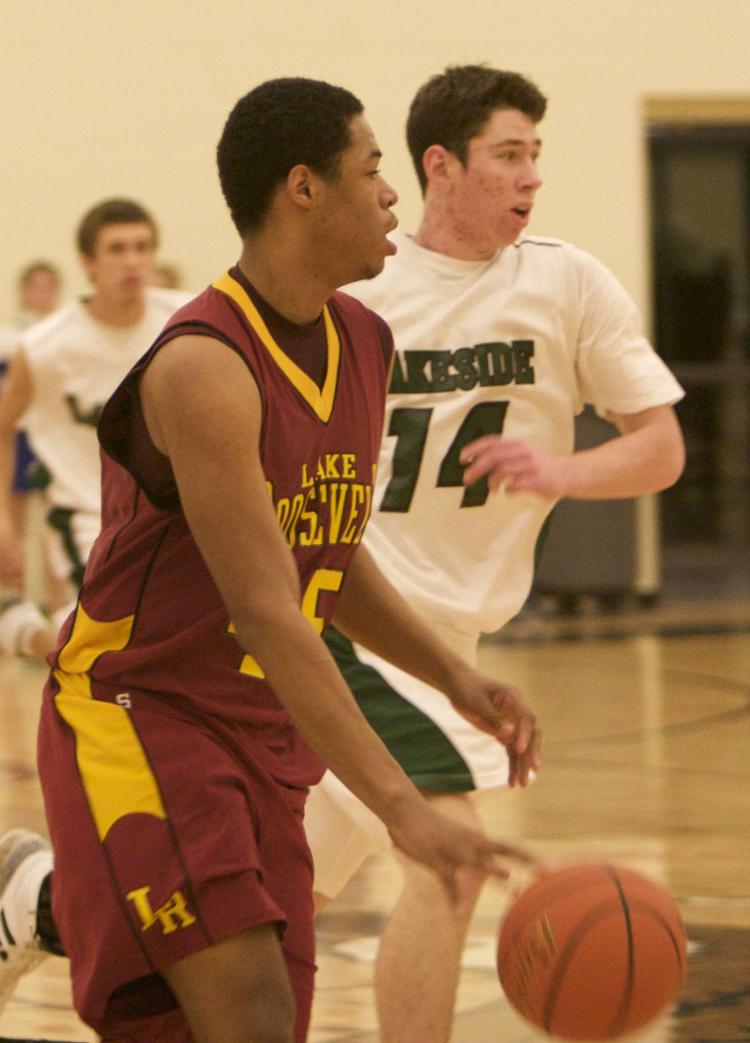 LOCAL BOY
Pleasants grew up on the Colville Reservation in Coulee Dam. Some of his fondest memories are going to Nespelem to visit his grandmother Dawn Bierle, a Joseph Band Nez Perce, and go fishing in the creek behind her house.
He remembers catching his first fish as a child as one with great elation, and then sadness.
"I wasn't exactly enthused but I did catch my first fish that day, without assistance," Pleasants said, laughing. "We get back to the house and the fish was left outside and the dogs ate the fish. I started to laugh because it was funny, but I broke out into a hysterical cry. Easily one of my favorite moments."
Growing up, he spent countless hours playing basketball. He aspired to play in the NBA someday. 
As Pleasants progressed in the sport, he began to catch some eyes. He scored more than 1,000 points in his high school career and led Lake Roosevelt to a State 1A Basketball Tournament appearance at the Yakima SunDome.
In the district championship game in 2008 against a Chelan team that featured current NBA player Joe Harris, Pleasants was the highlighted athlete  in a 57-51 win.
"Raiders' senior post Matt Pleasants carries team on his back with 26 points, 20 boards," read the 2008 headline in the Wenatchee World.
"I wanted it, man," the 6-foot-3 Pleasants told the World. "We really worked hard for this, and we deserved it. It feels great."
Eleven of Pleasants' 20 rebounds came on the offensive end.
"He was a monster," then-coach Brad Wilson said. "That's one of the best rebounding performances we've ever had."
Pleasants said at the time, "This is our last year together, so we've got to step it up."
If Lake Roosevelt could have taken a trophy home, it would have been the first time since 1979 — about 30 years.
Unfortunately, a trophy wasn't in store. Lake Roosevelt fell in the first round to Granger 64-52, edged Winlock 49-48 and then lost to King's 62-58 in a game that would have guaranteed them a trophy had they won.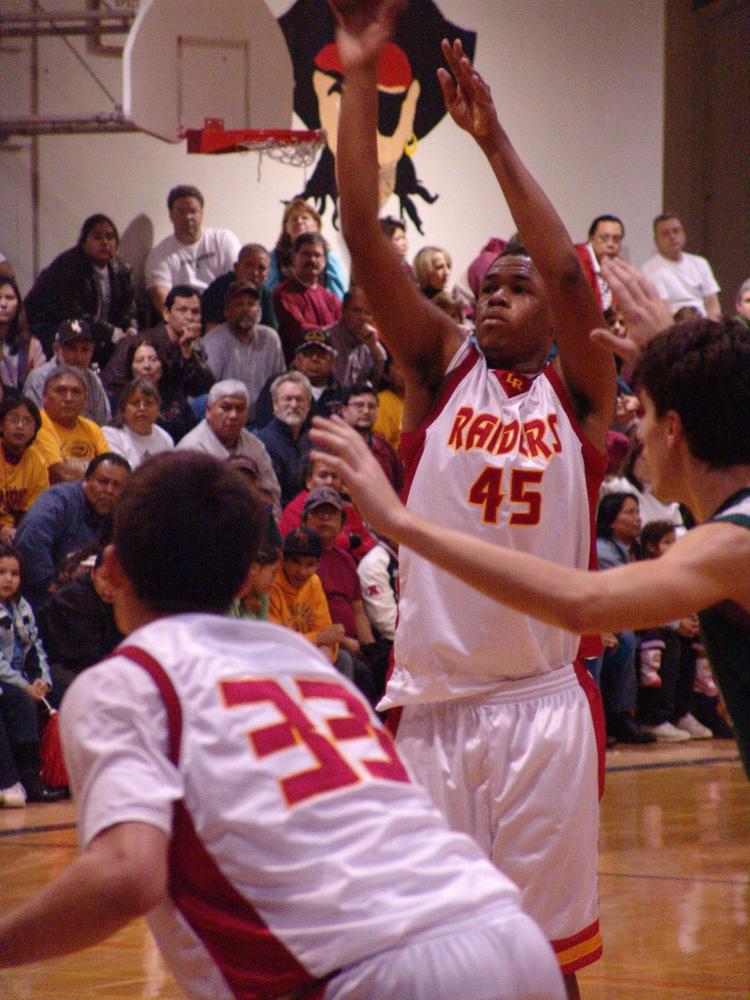 "In hindsight," Pleasants reflected, "maybe I should have set my goal to place (at state) since we made it, but didn't place."
It had been 16 seasons since the Raiders made the state tournament, and the success Pleasants helped build continued on for a string of four more state tournaments, including a 4th place trophy in 2011. 
In a summer basketball tournament, Pleasants met a coach from Grays Harbor Community College. He was always told to play as hard as he can whether the team's up or down by 20, and someone noticed him.
The exposure led to a move from Coulee Dam to Aberdeen, where his college basketball career began.
COLLEGE
Grays Harbor Community College was supposed to be a pit stop on the way to Pleasants' NBA dream. Others had went the CC route, he believed he could too.
Aberdeen reminded him of Omak, he said, "but the weather difference was brutal."
During his orientation week, he was warned that the city receives rain sometimes weeks at a time. He got to see all types of rain in a nearly two-week spurt his first year.
"It wasn't the normal rain where it fell straight down," he said. "It was blowing sideways, fell so lightly it was basically a fog and it seemed like it rained from your feet up."
Being roughly six hours from home was a bit of a struggle at first, he said.
"The distance was hard," he said. It was "no easy task, but I made some friends quickly, so it helped with the adjusting. Honestly, I was nervous to move so far away but I had a goal and this is where it landed me."
Pleasants grew to 6-foot-5 and earned a significant amount of playing time his freshman year. He averaged nearly 30 minutes a game, scoring 8.8 points and adding 5 rebounds per game. He played a slightly reduced role the following season, averaging 6.7 points and 3.1 rebounds per game. His biggest takeaways from the school were discipline and work ethic he said.
"No matter how good you are, if you do not have the grades and are disciplined in your sports you will not go far," he said.
Pleasants was a bright spot on the team and received an offer from the NAIA Div. II Evergreen State College, 50 miles east of Aberdeen.
"I was lucky that a few of my teammates ended up going there and they helped me get a look to play there," he said.
A dramatic turn followed: Pleasants played just five games before his college career ended.
"Unfortunately," he said, "my career was cut short due to injuries from unfortunate luck and rushing back too quickly."
He did make a memory in his short time, though. 
"One of my favorite memories was playing in KeyArena against Seattle University," he said. "I'm pretty sure not too many people can say they were able to play at the KeyArena."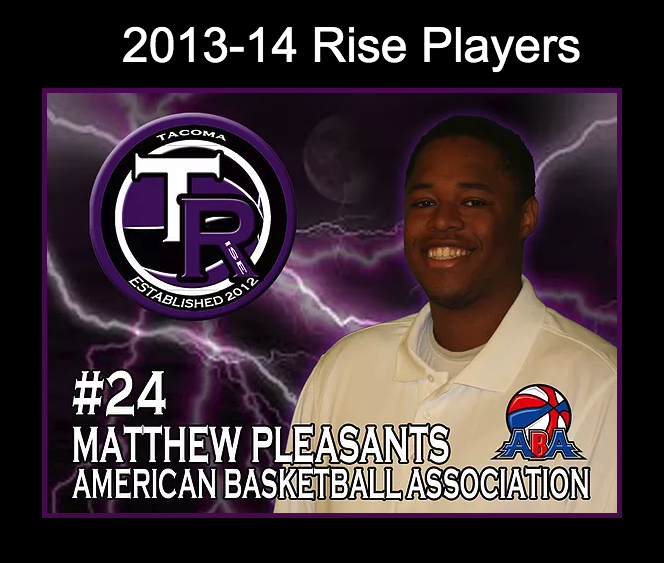 Pleasants' last stint in basketball was with the Tacoma Rise, a semi-professional team 30 miles northeast of his college in Olympia.
"It was a good experience," he said. "I played against some guys that were former NCAA Div. I, Div. II players, overseas players. It was a good experience and it's interesting how much basketball changes at that level. Everyone is really good, and everyone has a goal of making this their life profession, so the intensity and hunger is something different than it was playing ball before."
He played for one season while attaining his bachelor's in Business Administration. When he hung it up for good, Pleasants' was proud of his journey.
"I am still very proud," he said. "Growing up and hitting the tournament trails with my parents as a child it was crazy to see all this talent and not hear about any of them going and making it.  Hearing the story, 'Oh, they could have if they didn't do this; oh, they could have if they focused on their grades, etcetera.'"
"I knew when I was at (Lake Roosevelt) that my goal was to do something different and actually make it," Pleasants added. "Of course, my 'make it' was to the (NBA), but — hey — I did some cool things along the way and finished out with my degree."
From there, he moved home and began working on the reservation — but basketball wasn't too far away.
THE NEXT CHAPTER
Pleasants' dad has been coaching as long as he can remember, but that did not exactly inspire him to follow in his shoes.
"I did not think I would be into coaching," he said. "Maybe more of a skill development, but actual coaching ... Nah."
For six seasons, Pleasants has backed up his father on the bench as an assistant. 
"It's been a cool experience and opportunity to coach with my dad," he said. "Not very many people get to do something with their parents on this level. It's interesting, because he definitely taught me the game, but our views on the game are completely different at times which is a good, because it provides a unique dynamic for us to teach and coach things to the girls."
"He's definitely the more of the old school style of things being done where it can get really methodical and not fun. I am the more laid-back, 'Let's do these cool, fun, exciting drills that are geared towards the same principals but in a new way.'  I will be entering into my 6th year as a coach and where I started from and now are light years apart. I am starting to find my voice."
("I do want to give a shout to the young ladies that I was able to coach and let them know they have been fun to coach and look forward to the returners and newbies. Also, the ones that have graduated, if you are reading this hope you are doing well.")
Outside of basketball, he spent nine months at the Northwest Native Development Fund, two years at the tribe's Office of Reservation Attorney and currently the Colville Tribal Planning Department. While there, he has worked towards a Master's in Business Administration, which he will graduate with this spring.
Pleasants tries to be a role model for other local youth.
"Honestly, I am just a competitive person. I try to make my family proud and not be a negative statistic," he said. "In my family — and like a lot of the families around here — there are not many of us that hold degrees. I am very fortunate enough that my basketball talent opened the doors to allow me to continue my education and the assistance of the tribal programs of helping with educational expenses made it possible."
Looking back, he wishes there was better guidance for local youth.
"No one really had the answers or really guidance," he said. "This is stuff I have learned and saw along the way."
For others who aspire to play college basketball, Pleasants says "You have to get good grades. If you do not do well in school your chances of going wherever will not be there. Create a regiment for working out and dedicating yourself to that sport. You know hanging out, staying up late with your friends to like 1 a.m. isn't going to work. To get where you want to be, you have to miss out on somethings, even birthdays sometimes.
"A lot of people do not know the amount of time I spent in the gym by myself working on things in middle school, and high school. Skipping hanging out with people during the week so I can get where I wanted to go. All of the people that have this goal of going to school and playing their sport or even doing it professionally have a routine where they are doing their homework, eating properly, weight lifting, and additional time outside of practice to work on their respective sports skill.
He added: "There will be days where you do not feel like doing it but those are the days where you really need to do it. Can't be something you kind of want to do but must want to do because you love doing it. Become a student of your sport. What I mean by that is watching what the best are doing — and when I mean watch, watch their foot work, hand work, body positioning, how they react to the defense, etcetera. Search the internet for their routines and modify what they are doing to fit into your schedule and be consistent at it."
Looking at the local talent past and present, he knows there's potential for more for the Colville Tribes.
"There is too much talent here on reservations across the United States for us not to be dominating in sports, or even books or the band," he said. "This doesn't even apply to athletics, if you love something find out how to be one of the best, or even the best at doing it." 
And if you are lucky enough to receive a shot at the next level, Pleasants suggests looking deeper into the accomplishment.
"It doesn't matter what level you are playing at: junior college, D3, D2, or D1," he said. "If a coach wants you to go there that means something, because at that level they are paid to get wins and the coach feels you can help that program win. You can always move up to the next level from JC to D3, D2 or D1 and or D3 to D2, D1 or even go down. It does no matter where you start, but where you want to finish."
THE SNEAKER-HEAD
A shoe fanatic, Pleasants owns nearly 80 pairs of Jordans, Adidas and Nikes.
"I have enough pairs that I can wear a different pair of shoe every day for like two-and-a-half months," he said, laughing. "That's not including my dress shoes for work, my basketball shoes and my workout shoes.  Some people say I have a problem but, hey, maybe I do."
"My all-time favorite shoe is probably the Air Jordan 4s because they came out the year I was born (1989)."