INCHELIUM – Gaige Stensgar may be short for his classification of archery, but he is incredibly accurate.
In Salt Lake City, Utah last month, the 11-year-old tribal member stepped up to compete at the National Archery in the School's Program's Western National Championships and his shooting partner was about two feet taller than he was.
Stensgar admitted feeling a bit nervous, "But once I start shooting good I calmed down more," he said.
He competed in the elementary division for a national championship in two categories: bullseye and 3-D. When the results of the East and West tournaments were reviewed, he received a No. 1 boy's state elementary division ranking and an invitation to the 2019 NASP International Bowhunting Organization 3-D Championship set for July 25-27 in Nashville. There at Music City Center, competitors from around the world will compete for scholarship money in a variety of archery events.
Stensgar is the first marksman from Inchelium school to make the world competition, and is the youngest of seven attending from Washington state.
"Gaige is a young man who works hard and has taken all the coaches' advice," Inchelium coach Carmen Peone said. "It is his hard work that has awarded him the world seat. I'm very proud of him."
This is just Stensgar's second year of competitive archery.
"I just started because it sounded fun," he said. "I like it because I can play against people from around the world."
Stensgar has raised his game substantially in just a year's time. In the 2018 Washington State Championships, he scored a 212. This year, he's landed between 230 and 245 for three of the four events he's participated in. The 3-D event challenges each archer to shoot six 3-D animals from increasingly distant ranges, starting with a turkey at 23 feet and ending with a mountain ram at 33 feet.
His mother Crystal Stensgar and grandmother Merna Seymour have plans to watch Gaige on the big stage.
"We're super proud of him," Crystal said. "He's a good boy, he always does good in school and we're ready to go watch him."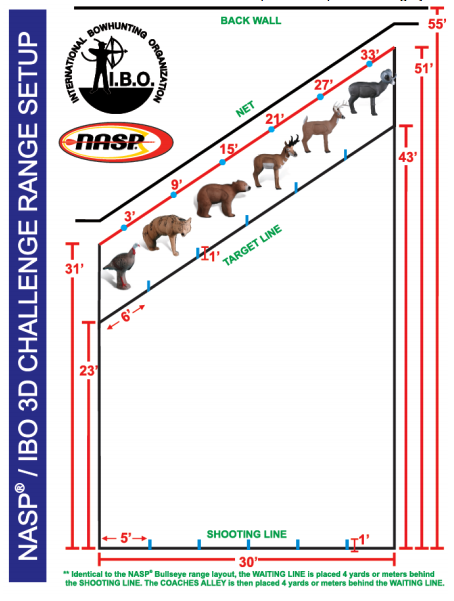 3-D Archery
From coyotes to rams, the 3-D competition features various plastic-foam targets with their own respective bullseyes. 
"What's easiest for me is turkey, coyote, bear, deer, antelope and then ram," Stensgar said.
He practices at Inchelium School with his coaches, and plans to do his best in Nashville.
"I just practice mostly every day I can," he said.