Christmas is coming early for the small town of Inchelium.
The roughly 500 inhabitants will have a chance to either drive 100 miles to watch Eastern Washington University play football against Maine in the FCS semifinals or be treated to its viewing on ESPN2 at 11 a.m. Saturday.
But what's driving people from Inchelium toward Cheney's college football team this season?
Eti Ena, EWU's associate head coach and defensive front coordinator, is a 1992 graduate of Inchelium High School whose legacy includes helping the Hornets capture a state 8-man football championship, playing and now coaching college football.
Though you can now find him in the red, white and black, underneath that garb is the green, white and yellow of Hornet pride.
Saturday's game may be the biggest of Ena's career thus far. In 2016, the Eagles were stunned in a 38-34 loss to Youngstown State in the FCS semifinals. This game is another rare chance at making it to the national championship.
With the backing of Eastern's loud fan base and red turf, the Eagles (11-2) appear to be in the driver's seat. But Maine, a 10-3 team that is 7-0 against ranked opponents this season, won't be overlooked.
One of the Eagles' star players is Jay-Tee Tuili, a defensive lineman who was named the Big Sky Conference's Defensive Player of the Year after helping the team hold conference opponents to 16.8 points per game. He is one of many to have excelled under Ena, including a growing number of NFL talents.
Among the Eagle red that blankets much of Roos Field during games are a contingent of fans with Inchelium roots who come to support Ena each game. They know who his specific players are, and cheer them on as an extension of their friend. 
Michael Jolley reserved a tailgating spot for the season and brings a travel trailer, a large propane heater, a table with a built-in fire place, and a TV, among other necessities. Until colder weather came, he was using a wood fire grill to make brisket and other meals.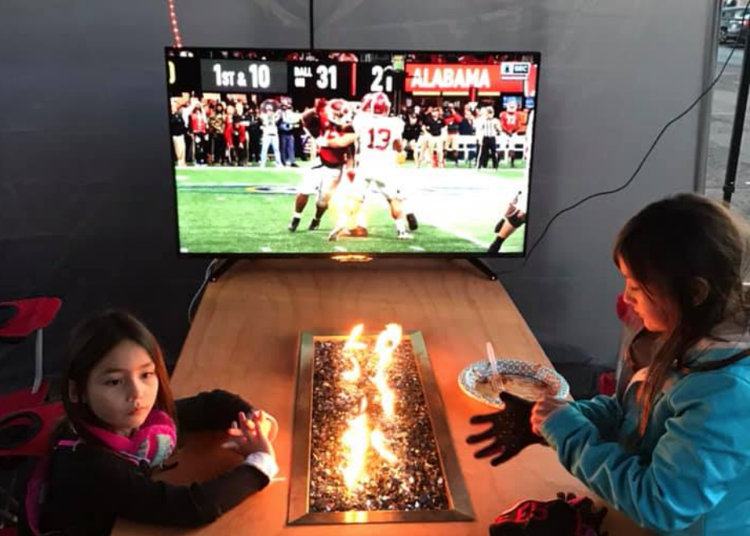 He fought fires with Ena on the Colville Reservation prior the start of his coaching career.
"We got to be pretty good friends and I always looked up to him," Jolley said. "We both loved working back home but we was going as far as we could go. Eti told me he wanted to coach and see what happens. That was the last season we worked together."
Jolley came to an Idaho Vandal game to support Ena there, but his construction career had limited his traveling. When EWU hosted California Polytechnic State University a few seasons ago, a bunch of Inchelium alums made the game.
When Ena returned to his college alma mater, EWU, it sparked a homecoming that has seen his support skyrocket. At first, they just found places to tailgate. But as the group grew larger, they knew they needed their own place.
"We have such a large group of people that want to try to make it," Jolley said. "We all pitched in for the spot and made it happen."
Last week, Jolley showed up at his spot at 9 p.m. Friday night, and was the first tailgater there, where the temperature was 18 degrees.
"The reason I put in the time is because of the respect and how proud I am of Eti making his dreams a reality and not settling when he has so much more to offer," Jolley said. "I hope some day he makes the NFL so we can step our tailgating up [laughing]."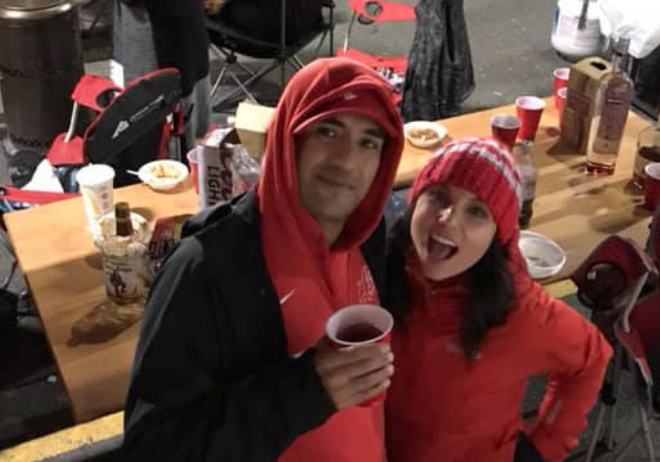 Perhaps no one has traveled farther and been more consistent of a supporter of Ena than Ryan Stensgar.
"I've been following him since he was a graduate assistant, coaching for free at EWU," he said. "Then Eastern Oregon University, where we would drive 6 1/2 hours one way to every home game."
Stensgar said it was nice when Ena came "home" to Moscow, Idaho, in a dome where both played together in the State 8-man semifinals in 1991. He even traveled down to a pair of games at Cal Poly in San Luis Obispo. 
"But having (Eti and his family) come back to Cheney was like a dream come true for me," he said. "This year has been amazing. Last week's game (a last-minute win over University of California-Davis) was an emotional roller coaster. I get nervous myself just thinking about the next game all season."
Like Jolley, Stensgar has always believed Ena was meant to coach football in the big time.
"He's just too good not to. His players become family and they would run through a brick wall for him," he said. "It's a beautiful thing. Some people might work hard, but no one works harder than Eti. He's elite."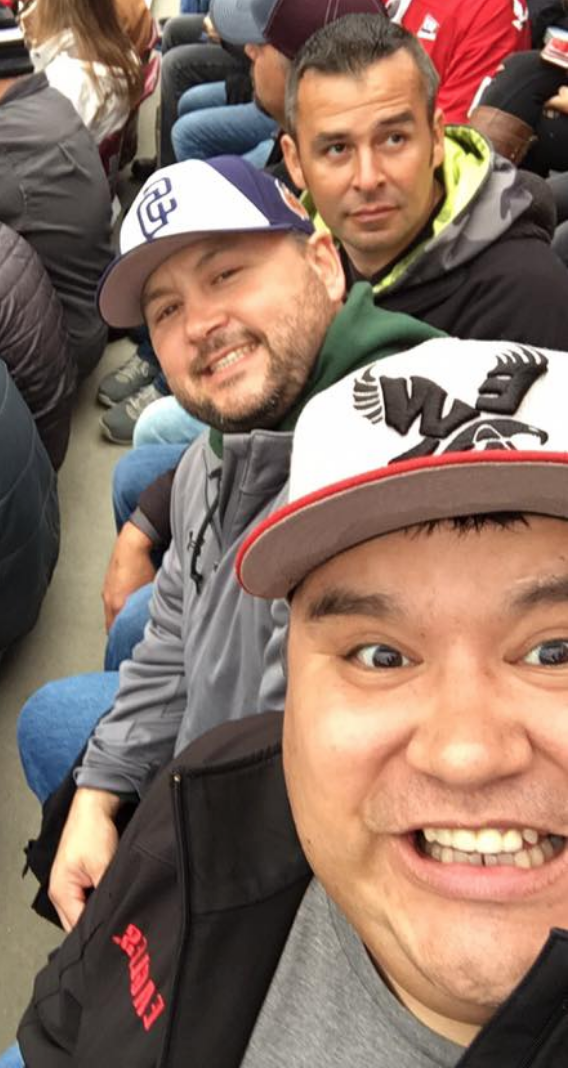 Michael Finley, a former Colville tribal chairman and first vice president of the National Congress of American Indians, was an eighth grade water boy when he met Ena. He is now a Board of Trustee member at EWU and entrepreneur.
"As I look back on the day we first met, the thing that struck me the most was his size and commanding presence," he said. "You just knew you were in the presence of someone special. And I quickly discovered he is a true leader by nature as well."
Talking football with Ena, Finley says, allows one to see just how deep of perspective he has of the game.
"He can view and understand the intricacies and nuances that many others can't even begin to comprehend," he said. "Underlying all that, he has a passion for the game few others have that has carried him through a notable playing career, and unsurprisingly has transitioned to an even bigger presence in the collegiate coaching profession."
Finley, also an alum of EWU, added, "I'm so excited for the EWU football team this year, which is made more special that a guy from the little town of Inchelium, Washington is making his mark before the national audience on one of the country's biggest stages."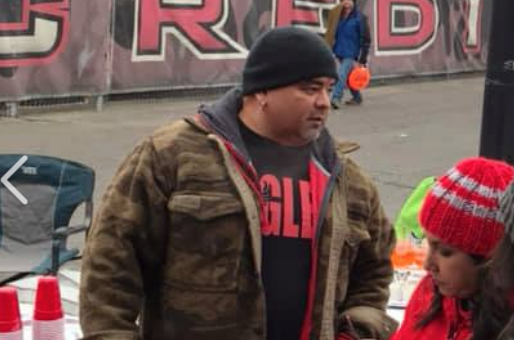 Tony Boyd, an artist from Omak who has Inchelium roots, remembers the naysayers when Ena told people he was going to coach for a living. 
"His first few years I remember how he pushed through those ups and downs," he said. "That was a big deal to all of us to see that strength, especially when times got rough."
Boyd watched Ena coach for Idaho and remembers the feeling of seeing him reach that stage.
"I remember how empowering it was to see a brother on the field doing his thing," he said.
When then coach Robb Akey and some staff (including Ena) were fired at Idaho, Boyd remembers being proud of his friend for persisting and landing a job at Cal Poly.
"Seeing someone we know making strides in a sport that's so cut throat is always way cool," he said. "And then his return to Eastern was and has been a blessing beyond measure."
Boyd, who helps coach sports at Omak High School, often tells his athletes of Ena's small town success story.
"It means the world to be able to show the kids I coach someone from a different cultural background putting in work and making a difference in others' lives," he said. "I've only gotten to make so many games because of my own coaching schedule."
One of his favorite games this year was watching EWU face Washington State University in Pullman, which featured a Heisman trophy candidate at quarterback. Though the Eagles fell 59-24, Boyd recalls being impressed by Ena's coaching.
"They faced a juggernaut of an offense and Eti's defensive line pulled together and played a really good game," he said. "You can see he and his staff have forged some weapons that are showing their mettle."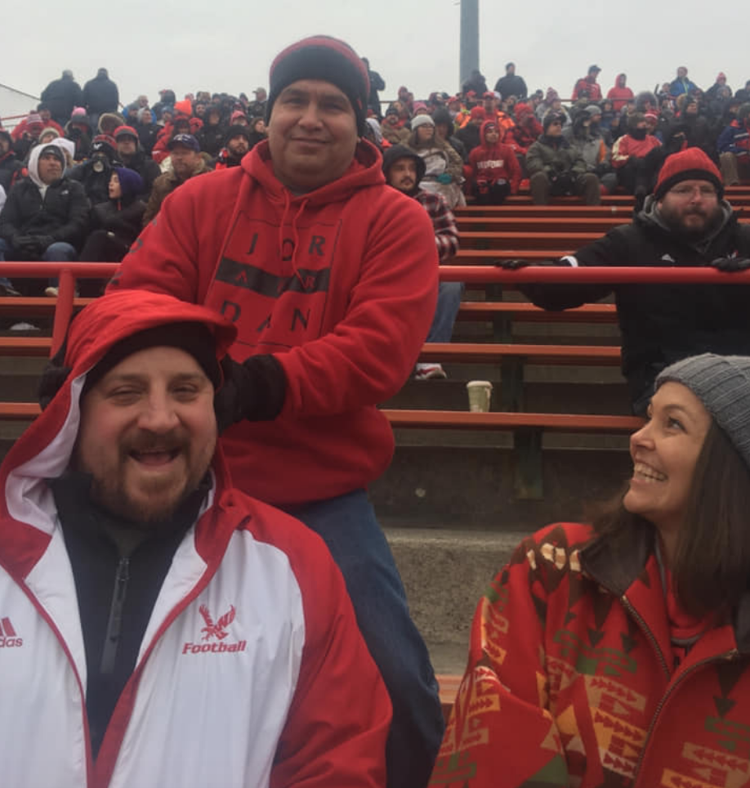 Neil Swan is the first cousin of Eti's wife Latona. He was in prison during some of Eti's coaching career, but since his release has been supportive of his family member.
"I had just gotten out when he was coaching at Cal Poly," he said. "Knowing he is a part of our reservation family makes what ever team he is coaching 'our team.' No matter who it is, we are rooting for him."
Swan says the people of Inchelium are inspired by Ena, "because a lot of us don't make it to the big stage like he has. And being from a Native American community where everyone knows everyone, it just makes you happy inside to know someone from there is representing."
The celebration with the family after last week's quarterfinals win has been a high point for Swan and many Inchelium residents' following of Ena. 
"Now he's in the final four — every coach's dream to make it that far," Swan said. "Win or lose he will always have his fan base from Inchelium. We are proud of him for living his dream."