SEATTLE – Tribal member Pam Nason has been announced the winner of the 2019 Bernie Whitebear award by the United Indians of All Tribes Foundation. 
She will be presented the award Saturday, May 4 here at the Daybreak Star Indian Cultural Center. The award honors community leaders whose commitment to underserved people, determination, hard work and organizing acumen have made the Seattle community a better place. 
"I was humbled by the nomination and honored to have been selected," Nason said. "Bernie being a fellow tribal member and the impact, vision, passion and compassion he had for our urban Native families made working for the United Tribes of All Indians an experience that made me proud of our culture, tradition and our resilience no matter where we are living."
Nason said Whitebear not only spoke of the change that needed to be made in Seattle, he led by example. "This is what, in a small way, I try to practice and pass on to my children and grandchildren," she said. "My big family has stood by my side unconditionally with their love and prayers and no amount of words or deeds I can ever do will express my gratitude."
She reflected on her Colville Reservation roots, crediting her family for their support and guidance.
"All my teachings from my grandparents, parents, aunts, uncles from home guide my way every day," Nason said. "And every day I give thanks to Jesus for bringing me through and providing strength to do what needs to be done for people every day."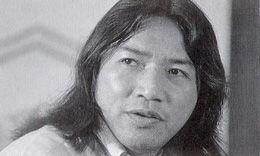 The late Whitebear, a Colville tribal member, dedicated his life to celebrating traditional and modern Indian ways and to challenging outsiders' perceptions, according to the press release. He is best remembered for leading the takeover of the land where the Daybreak Star Indian Cultural Center now sits, and for founding the United Indians of All Tribes Foundation to ensure that the urban Indian community will always have a cultural home.