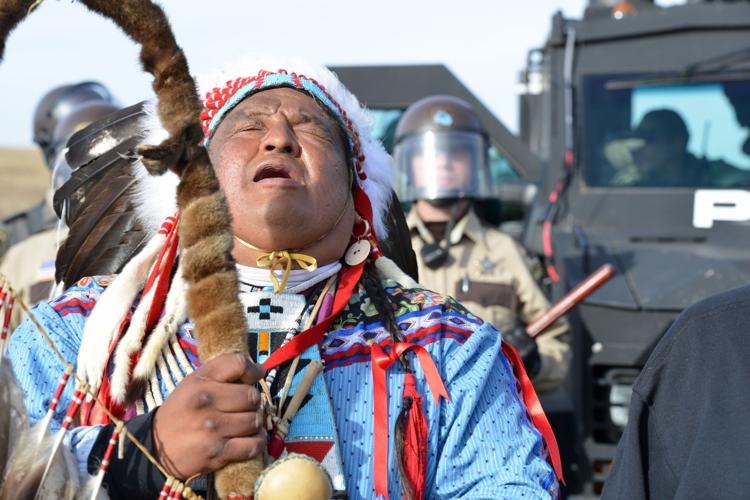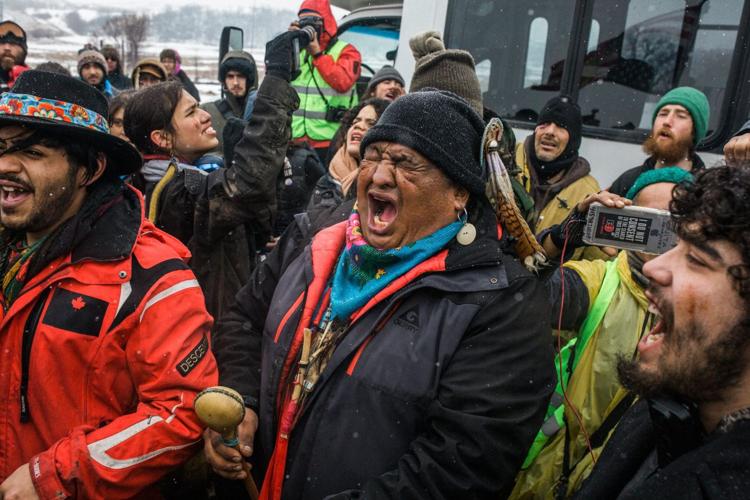 Nespelem – A bite of his own culture inspired Dan Nanamkin at Standing Rock, where he gained recognition for his arrest during the #NoDAPL protest in 2016. During his tumultuous stay near Cannon Ball, N.D. at times he did not eat. 
But when a shipment of smoked salmon came to the Sacred Stone camp from the Colville Reservation, it empowered him to take his prayers and ambitions to another level.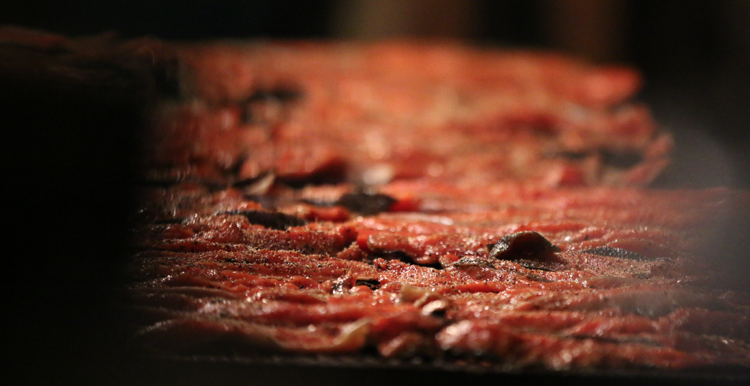 "It gave me power, that strength, that love … this is from our home," he said Sept. 6 during the inception of his First Foods and Family Sovereignty Camp, which lasted until Saturday. "It inspired me to continue to have that respect for the food and to learn. This is why I started to devote to this dream."
At the camp, held outside his home off Joe Moses Road, children from the local Boys & Girls club explored their culture at a variety of stations. Two women, dressed in leather, explained how to tan hides. A teepee and a sweat lodge set up in the days prior by Nanamkin and local elders were available to explore. They also learned how to start a fire with just wood and rope. 
"It's a true blessing," Nanamkin said of hosting children at the camp. "They're our future warriors. They're going to be standing up. We want them to have those skills, to build that confidence."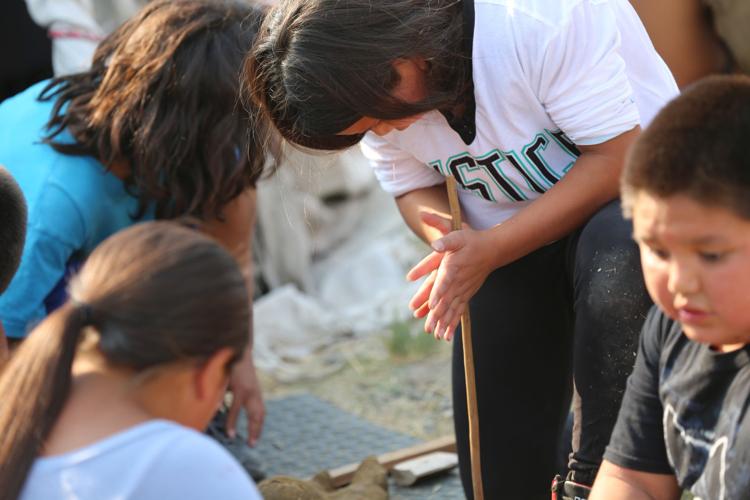 Nanamkin is asking for assistance from the community and tribal government. He hopes the camp will attract knowledge-keepers who are willing to share their information.
"We need to pull our resources together," he said. "Everyone has skills and knowledge. Maybe somebody knows somebody. We can't hold on to this information and not share it. We have to pass it on to the next generation."
As he watched a community member donating their time to plow his land for planting of crops that would occur that weekend, Nanamkin laughed and likened himself to the children in that regard.
"I have no knowledge of agriculture," he said. "Just along with these kids, I'm learning. I'm thinking, 'If I could do it, who couldn't do it?' So I wanted to inspire people to know it's possible.
"This is all about our kids, letting them feel welcome that there's a place they can learn about culture, our food sovereignty and our primitive life skills; the very basic essence of life. That's my hope: that we can create something positive for the community."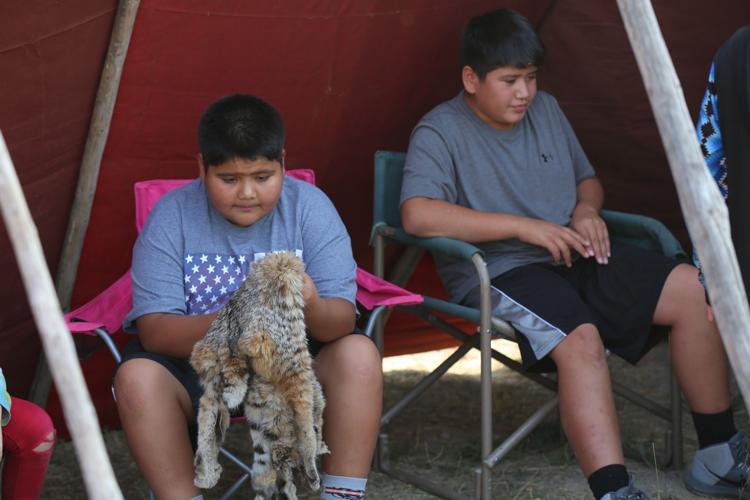 Volunteers from Nespelem, the Methow Valley, Spokane and Portland were on hand Thursday. On Friday and Saturday, the camp grew larger and continued with drumming, sweats, storytelling, wind-drying salmon, and a buffalo and salmon feast. 
"We open our doors up to all these beautiful people who are willing to come in," he said. "We're going to see more people. Hopefully one day we'll see more of our traditional people come sharing our foods, languages, songs, (Coyote stories), our legends. I want to have gatherings through the year."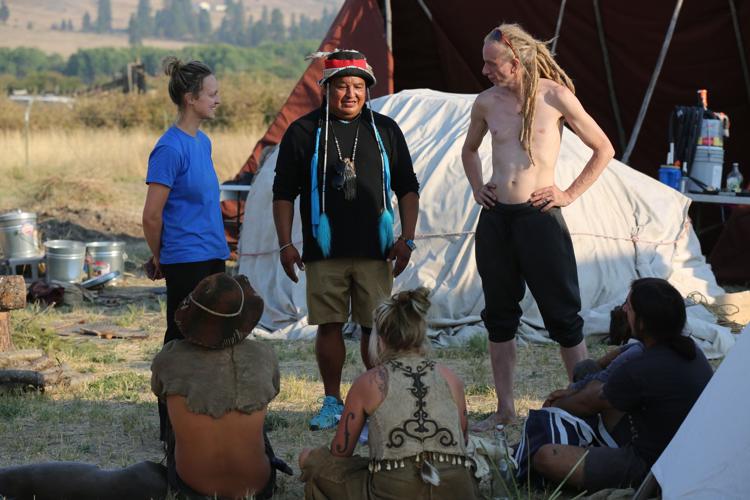 The sweat lodge he stood up and covered was the same one he brought to Standing Rock, Nanamkin said. There, he prayed with people from all over the world. He shared the local connection and more with those who came.
"The wood, the willow, the rocks, the teas, our medicine," he said. "I shared with all the people. People from around the world, I shared this food with them. It really inspired me."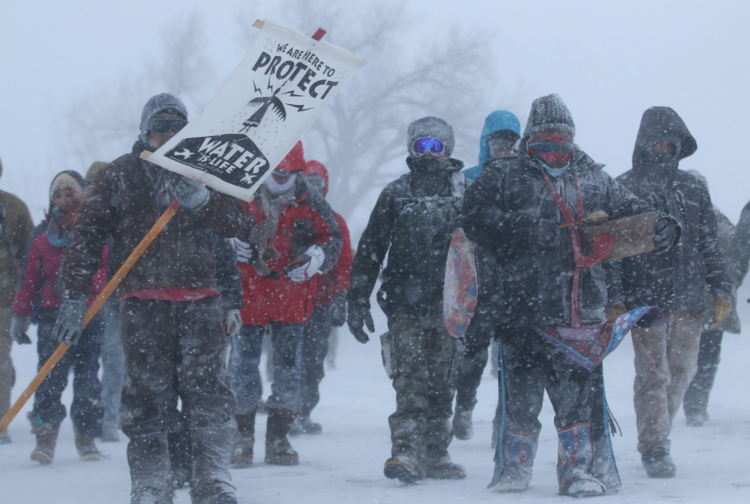 Creating the camp has given Nanamkin a great appreciation for what his ancestors had to do to sustain themselves. "Doing this work is so hard," he said. "Gathering the tules, gathering the roots, the berries, putting up these lodges; it required so much work."
He recalls a family story that during The Great Depression, his ancestors in Inchelium didn't even know there was a depression.
"They rolled their sleeves up, they worked together, they knew how to sustain themselves with the food and the land," Nanamkin said. "With (The Trump) administration, what happens if we can't afford food? We've got to go back to living on the land, helping each other, eliminate the barriers of racism. We open up to what the possibilities are. All these people, all these tribes, they come from different places to help. We come together with love. We come together with passion. We come together with good intention.  
"My heart is within this to provide for our people so we can return back to our traditional ways — to the land, to each other."