There's a man in Coulee Dam who goes by the name Jack Whitelaw. His real name is John, but the family tradition is that every other John receives the nickname Jack.
This version of Jack Whitelaw made it relatively big in the logging world, becoming a Colville tribal rags to riches story — one that saw him retire at age 50.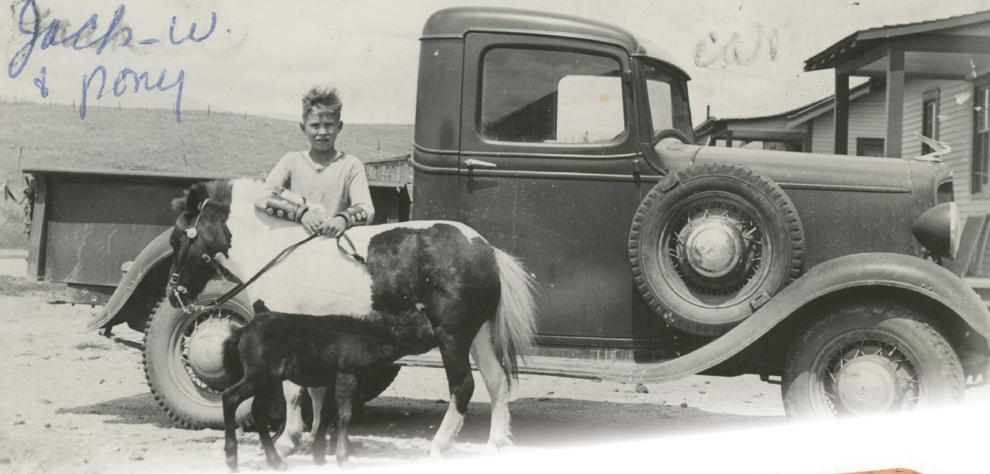 He went from struggling through Keller and Nespelem in the 1920s and 30s to traveling across North America and more with his wife Betty.
At 92, he spends most of his days at home in his favorite chair. Behind him, the windows face the city street. On his walls, photos of family and vacations. They are reminders of a man who worked in some of the harshest conditions the area has to offer — and one who's followed that with perhaps some of the most beautiful beaches the world has to offer.
As his story tells, he didn't just fall into the freedom that saw him gone for nearly five months a year.
When his own tribe wouldn't hire him out of college — and, later, when he got the experience needed to feel confident enough to create his own company — he decided to take his family's future into his own hands.
This is Whitelaw's way.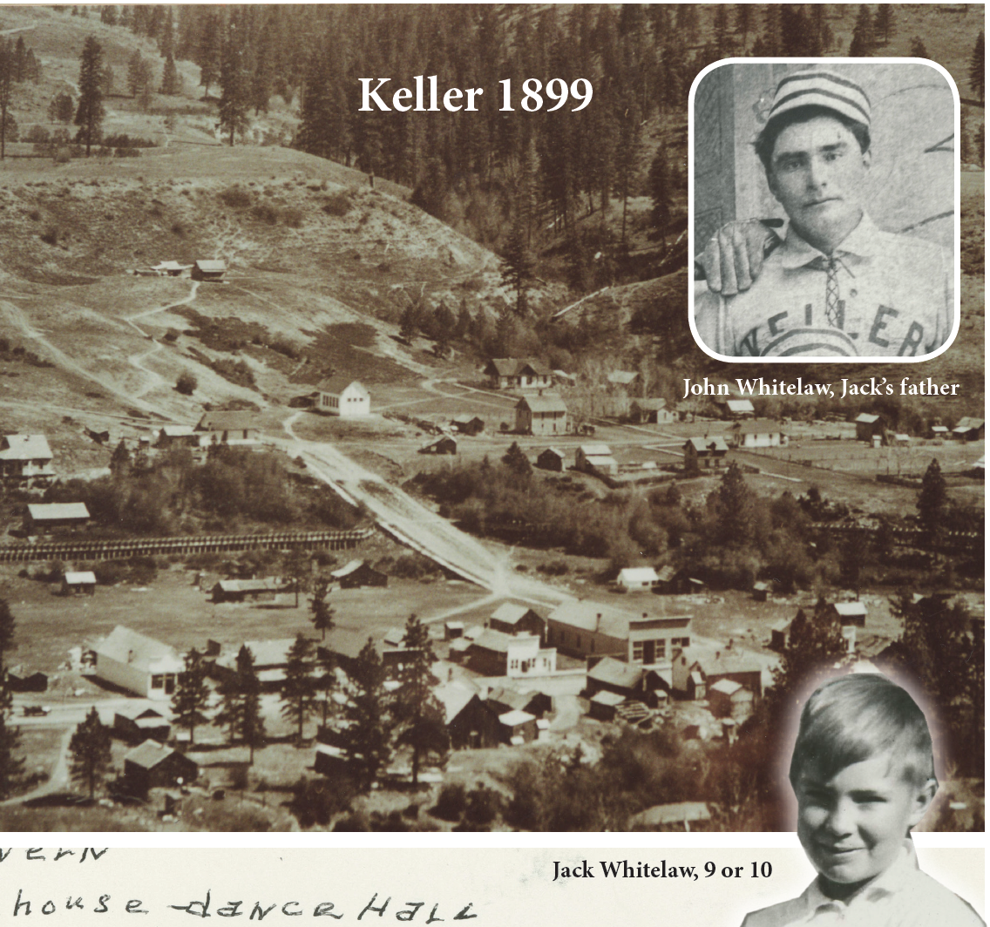 THE OLD DAYS IN KELLER, NESPELEM
John Whitelaw was born in 1927 in Keller, the son of John and Maude. He would be the third John Whitelaw to live on the Colville Reservation, the first coming from Scotland and marrying a San Poil Indian. In those days, home berth was one of the methods of delivering babies. 
"There was nothing over there in the Keller area," he recalls, in reference to health care services and work. "Well, actually there wasn't much in the area other than firefighting and in the fall they'd go to Wilbur and work in the wheat fields or go to Omak and in the apple orchards."
The Whitelaws — including sisters Barbara, Mavis and Joy — always ate good, he recalled, "but we ate a lot of venison."
They lived in one of the homes inside the town of Keller, along the San Poil River in an area that is now flooded due to the construction of the Grand Coulee Dam. In those days, the now non-existent salmon would swim up the river, passing the town on their way to spawn.
"Huge salmon," he said. 
Jack remembers life in the old town: The annual Keller Salmon Days, which was a rodeo with a mountain race that would eventually move to Omak to become the Suicide Race; living amongst other San Poils, such as Chief Jim James; and having the forest as a playground.
His father died of a stroke when he was eight, and Maude was forced to find work to support them, which caused the family to relocate to Nespelem. She cooked for hundreds of loggers at Cache Creek CC camp, which would today be across from the old Pines Restaurant, and eventually remarried to Herman Friedlander.
Friedlander had a house in Nespelem at the agency, which was the first in the area to get power. Whitelaw remembers flipping the switch for the first time. "I'd never seen electricity before. It was like magic. The agency had electricity years before anyone else because they had a little dam."
Jack attended the local Nespelem High School, where he was part of a graduating class of four. Before graduating, however, he attended Chemawa Indian School as a sophomore, convinced Nespelem school was going to close due to dwindling numbers.
"At one time, a lot of students came up from the dam," he said. "Nespelem had pretty good class sizes then. They also came from Elmer City during construction days."
The old school, he said, is where the Chief Joseph rest area is now. A testament to how sharp he still is in his early 90s, he remembers all three of his classmates.
Fishing and hunting were his two main hobbies. "We always went to Owhi Lake, forever," he said, "to catch eastern brook." 
When hunting, he became effective with his single-shot .22 rifle. "You had to shoot 'em in the head," he said, laughing.
He bought his first car from an older Nespelem graduate, Marlow Johnston, when he left for the service. At that time, the town was "pretty dead," he recalled. "Wasn't much going on up there. There was a couple stores, couple taverns, a show-house, Saturday night dancing. They used to bring in some big crowds Saturday night."
Jack played basketball and baseball for Nespelem High School. Outside of sports, he always felt compelled to try to make money, whether it was picking up bottles on the side of the road or finding jobs in town. He recalled working with his uncle Alex Arcasa, a BIA scaler, for multiple summers. "He taught me to scale logs and run lines," he said.
After experiencing working, Jack decided he wanted to either be a sports coach or a forester. "I had a brother-in-law who was a coach and he says, 'Be a forester. A coach, if you got a winning team it's a good bunch of boys, if you got a losing team it's a poor coach.'"
ENTERING THE WAR, COLLEGE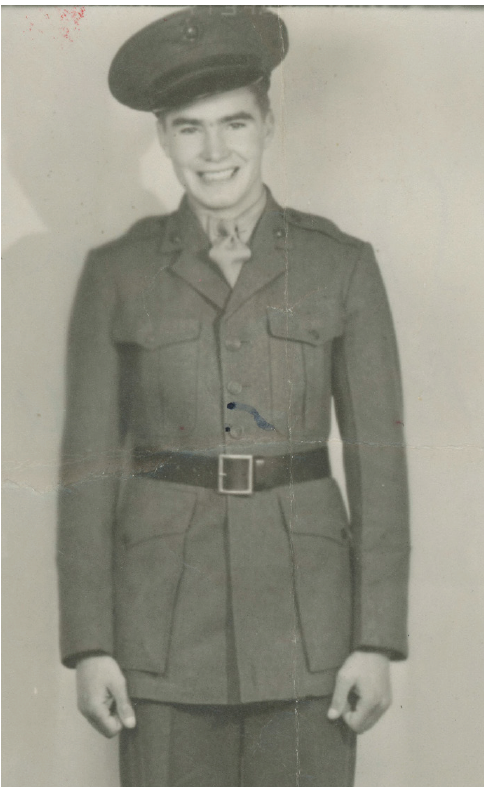 Graduating in 1944, Whitelaw signed up for the Marine Corps in hopes of taking part in World War II. He found himself in boot camp with a bunch of Navajo Indians, future code-talkers. "They were tough little guys," he said. "I used to write letters for them. They couldn't write. I got along real good with them. I was raised with Indians so I fit right in with 'em."
He remembers how many of them had to learn how to swim, and showed an amazing wherewithal to do so. For one drill, they had to climb a 60-foot tower with a pack on and jump in a pool. "We'd throw 'em a ring and they'd come out and go up again," he said. "They were tough. They come from out on the desert. There was no water and they didn't know how to swim."
Whitelaw recalls being shipped to Okinawa, Japan for the last battle. "It was hell," he said. The Battle of Okinawa, one of the bloodiest of the war with more than 14,000 Americans killed, lasted from April 1945 to mid-June. More than 180,000 Army and Marine troops descended on Japan during Operation Iceberg, which sought to invade and occupy the Ryukyu Islands. It was the final push before Pres. Harry S. Truman chose to bomb on Hiroshima and Nagasaki in August of that year, effectively ending the war.
The 18-year-old Whitelaw was a scout in the reconnaissance company. "They make trips through the lines and stuff," he said. During his time in the service, he corresponded with his high school sweetheart nearly every day, he said.
Before he left, he got married to Betty (Brooks) at the Okanogan County Courthouse in 1944. Whitelaw decided to use his G.I. bill to attend college right away. First, he went to Eastern Washington State College for two years, before transferring to the University of Washington and graduating with a degree in forestry in 1951. 
"It was pretty tough going because I graduated from a small school and we didn't have very good training," he said. "Of course I was married (with children) so I studied hard to get through it."
Whitelaw remembers the measures he and Betty took to ensure he could get his degree, all the while raising three of their four children: John, Sherry, Dave and Greg. His monthly pay from the military, which ranged from $90 to $120, wasn't enough to carry them through.
"The first thing we'd do (during my college years) is rent a big freezer locker and fill it full of venison," he said. "That's how we got through. My folks had a ranch in Nespelem and they had a lot of big gardens. Betty would can everything she could get her hands on. She even made butter and we'd take that out and put it in the locker."
Jack would become the third in his family to earn a college degree, which his mother Maude stressed as important to her children. All of the schooling he went through did not earn him a warm welcome to the workforce at home on the Colville Reservation, however.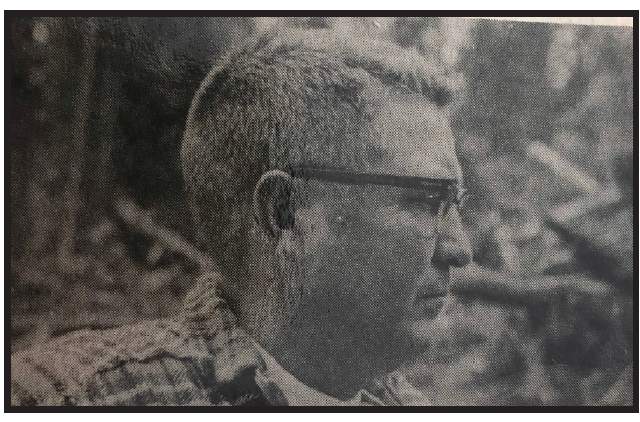 FINDING A CAREER PATH 
Whitelaw was proud of his upbringing. He wanted to come home with his education and help the tribe. Nespelem was he and Betty's home town, but that wasn't possible, despite his credentials.
"When I graduated from college in forestry, I applied for a forestry job in Nespelem," Whitelaw recalls. Instead of a job there, "They gave me the choice of three different reservations. One on the Peninsula, Klamath Falls or the Warm Springs Reservation. It made me angry. My wife's folks were here and my folks were here and they shipped me 400 miles south."
"At that time they didn't want you on your own reservation," he adds. "They wanted you elsewhere. They were trying to get the Indians off the reservation. They wouldn't give me a job here and I knew the whole damn reservation. I was fire control foreman when I was 19 years old and in college. I took Warm Springs and I went there for several years."
Whitelaw remembers Warm Springs being a lot like the Nespelem Agency. "The country's about the same," he said. He was in charge of timber sales there for three years before he quit the Bureau of Indian Affairs to take a job at Deer Park Pine.
The family lived in Kettle Falls while he worked in Deer Park, because he was buying timber for the company in the north area, he said. During his time there, he decided to start a logging company. He borrowed $3,000 from a friend to buy an old Caterpillar and an old jammer. With the experience he'd gained from a teen to his early 20s, Whitelaw felt comfortable being a business owner. "I worked around it all the time," he said. "I figured, 'I could log myself.'" It was 1957 when Whitelaw Logging became an official company.
For the first couple years, Whitelaw says he was just about breaking even. "I finally got to making money. I started working with one Cat, pretty quick I got two; pretty quick I had three and four, and four trucks — a couple of loaders and a grader and water truck."
He recalls hiring an all local crew, many of which tribal members. 
"The real key to success is finding good help. I've been lucky in that respect. I have a group of real professionals who do their job well and have good safety habits," he told the Ruralite in 1971. "All except two of my men are Indian and I'm happy about that because Indians are the best loggers in the world. They are mechanical minded and working in the woods seems second nature to them."
The company started in 1957 in Republic, where Whitelaw relocated his family. "I logged out of Kettle Falls for a while but was driving to Republic. After a while, I moved over to Republic."
His children recall their dad using a Cat to make a pool in the creek, and surviving with kerosene lanterns and a kerosene refrigerator. During his time there, he came across an opportunity that changed his family's life forever. There was a timber sale at Owhi Lake, his old stomping grounds, and he landed it.
"Owhi, it was beautiful timber; untouched, beautiful logging," he said. "It was supposed to be 30 million board feet but I took 50 million from it. It was life-changing. The market was very good. It was a BIA sale very similar to what they do today."
The family built a house in Coulee Dam in the area now fenced toward the third power plant, which had not yet been constructed. Once the work for the powerhouse was set, the construction company began buying up houses in the area to put their workers, and Whitelaw sold his.
Once the power plant was complete, the company sold him his home back for a fraction of the cost, "and I moved it down" to where it is today, Whitelaw said. The house has been in its current location for 50 years now.
Back in the 1960s, Jack created Jack's Truckin' Cat House in Nespelem, which was a repair shop for logging equipment and a place locals hung out to converse.
The shop was a staple of Nespelem in those days. The loggers did their mechanic work there. An old newspaper featured the new development as "A new business in town."
"There was an old service station there," Whitelaw recalled, "and I added a big building on the back of it. I could drive through it with a truck load of logs. It had to been around 1964. I had all the pumps and tanks and everything there."
Whitelaw ran the company from 1957 to 1982, retiring at age 50. He was featured by area newspapers and magazines at least three times. The Star called him one of the most prominent independent loggers in the area in 1970.
"To be successful in the logging business you have to overcome the elements," he told the Ruralite in 1971, at a time when he had 18 employees cutting about 16 million feet per year. "We have snow in the winter, dust all summer, and mud in the fall — and bugs too much of the time. The mud is by far the worst problem. Our cats get stuck, trucks can't get in or our of the woods and it gets to be a real mess."
His son Dave recalls the day when his father came up to him one day and said, "'You're running it,' and that was it. When he retired he didn't come back in the woods."
Jack Whitelaw could be remembered by his former employees as a man who was "tough and mean and made them work," Dave said, laughing. "They didn't like it, but they all made good money because of it. He was tough on 'em. Boy, you didn't do anything wrong, including us kids."
In return, "He'd give the shirt off his back for them," granddaughter Daisy Whitelaw says.
Dave ran the company, which became a corporation, until it closed in 1990.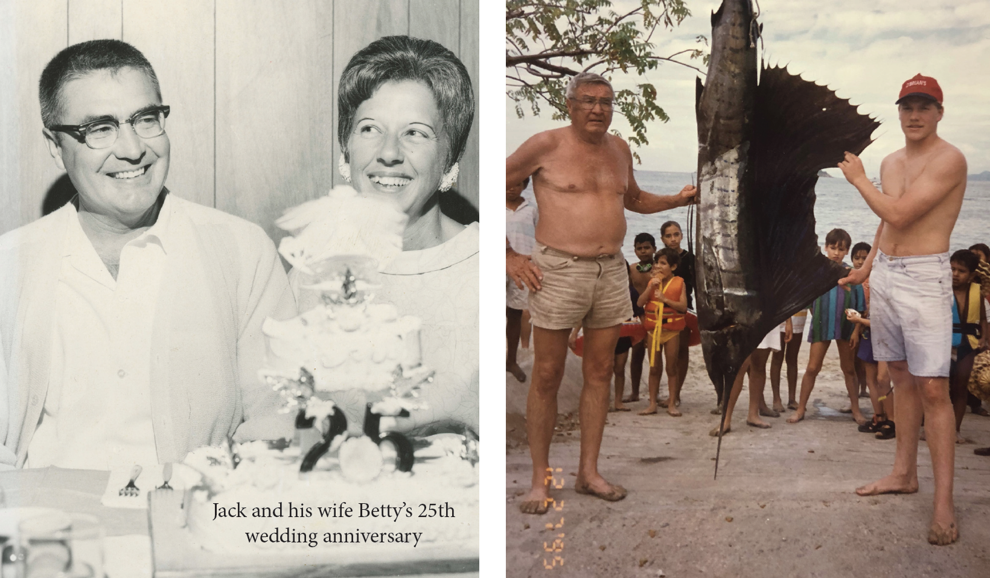 A NEW LIFE 
Jack and Betty began traveling for nearly half the year to warmer destinations. "We used to go south in the winter time in a motor home." Places they traveled to include Yuma, Arizona; Australia and New Zealand; Costa Rica; Guadalajara; Cabo San Lucas and Baja, California. 
Though they were gone from the first of November to March, they maintained a close connection to their family. 
Eventually, Jack was talked into serving in leadership capacities for Security Bank (14 years) and the Coulee Dam City Council (two years). He also owned a cattle ranch at McGinnis Lake, where the family once had 700 head.
Betty passed on in 2011, after the two had been married for 67 years. These days, Jack walks around his home without any assistance. A couple weeks ago, he attended his great-granddaughter Lily Clark's senior basketball night. "I'm still in good shape except my eyes," he said. "I've got one eye left and it's got macular degeneration. I took shots in the right eye for some time and finally it just gave out."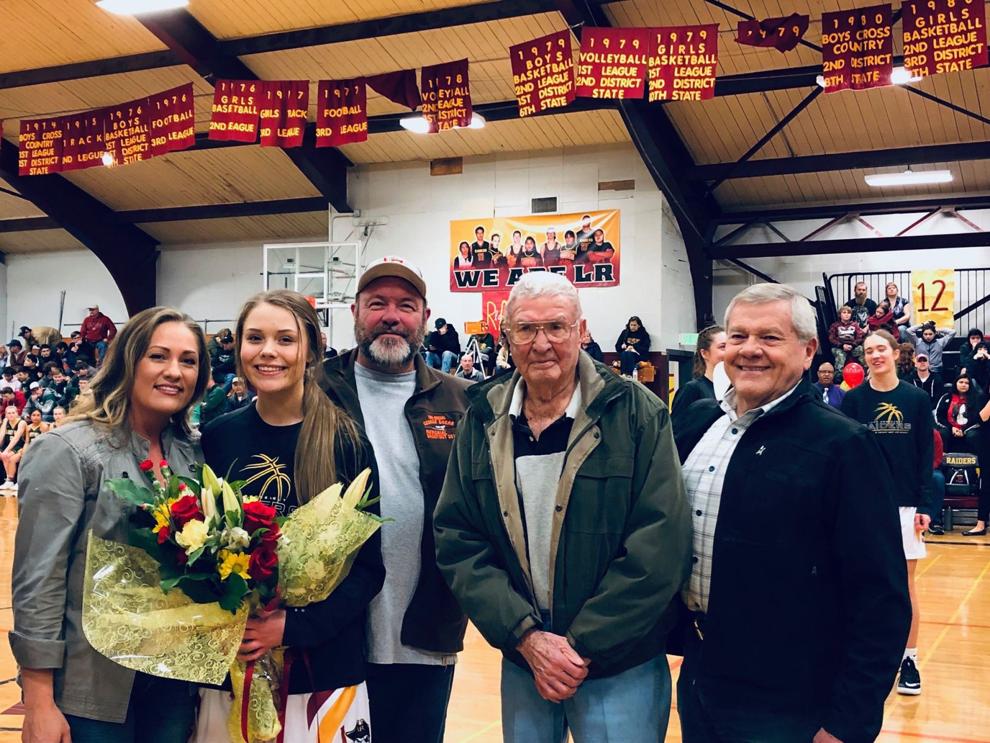 Asked if he ever thought he'd live to see 92, he quipped, "I'd have behaved myself if I knew I was going to live that long."
He remains proud of his journey to success in logging.